What Mattress is Good for Spinal Cord Fracture Patients?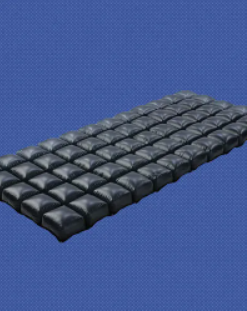 Many people suffer from spinal cord fractures caused by vehicle accidents, sudden shock, sports injuries, surgical complications or a fall from height. As a result, the mobility of the patient is affected, and the sensation is greatly reduced too. If you are living in Chennai and require appropriate treatment for spinal cord fracture, consult Dr Vignesh Pushparaj. He is one of the best spine surgeons in Chennai with more than a decade of experience and has a great track record of treating patients successfully
Sometimes spine injuries can be serious and may cause complete or partial paralysis, resulting in paraplegia and quadriplegia. This may require a long period of time for full recovery in patients.
In such a situation, having a good night's sleep can be difficult for a patient with a spinal cord injury or fracture. Thus, finding and using a safe and comfortable mattress is of paramount importance. This is essential for long-term support, better comfort and faster recovery of the patient.
Tips to Choose the Best Mattress
One of the ways to choose the best mattress to support your spinal cord injury treatment in Chennai is to discuss the same with your doctor. The spine specialist will give you the best advice as to what type of mattress can help you the most. However, certain factors can be considered before choosing the best mattress. Depending on the severity of the spinal cord fracture, you need to determine the amount of care and what product can improve the quality of life of the patient.
A few important questions regarding the patient's condition and needs are listed below:
Whether the patient is admitted to the hospital or getting home care
It is important to know if the patient can sit, move and turn independently or not. Depending on the mobility factor, the right mattress can be bought.
Some patients may require bed rails which can help them to get up from the lying position.
If the patient will require bedside care and frequent transfer
Will the head and leg areas of the bed need to be changed
Should bedsore and skin breakdowns be taken into consideration or not
Density and thickness are other factors that must be considered according to the patient need
In addition to the doctor's advice, you can choose the best mattress based on these factors.
Best Mattress for Spinal Cord Injury
First of all, it is important to know the definition of a good mattress. In medical terms, a bed is referred to as the frame, whereas the mattress is the surface where the patient lies comfortably.
A good bed and mattress are essential to prevent life-threatening secondary diseases and health risks that can develop as a result of spinal cord fracture in patients. Thus, one of the major goals of finding the most suitable mattress is to prevent chronic complications such as bedsores, embolism, pneumonia, urinary tract infection, muscle problems and thrombosis. Additionally, the right mattress helps in maintaining a correct posture, reduces pressure on the injured areas and improves blood circulation as well.
Best Mattress Types for Spinal Cord Fracture Patients
Here are some mattress types that can help patients with spinal cord fractures in their recovery.
Alternating Pressure Mattress
Alternating pressure mattresses consist of a support surface that is capable of alternating between inflating and deflating with air. Experts opine that this mattress type provides a cool sensation to the patient.
Rotating Mattress
The rotating mattresses have support surfaces that move from one side to another side as the patient lies in the bed. In certain cases, this mattress type can be used although it can cause shearing injuries. For more details, always consult your doctor first.
Low Air Loss Mattress
Also known as submersion mattresses, the support surface has chambers of air. Depending on the weight of the patient, air can be filled in the chambers so that weight can be distributed evenly. According to experts, these are quite warmer mattresses.
Waterbeds
This is one of the most preferred mattresses for patients with spinal cord injury. They are very effective in reducing pressure. However, transfer, mobility and dressing are often found to be difficult with waterbeds.
Airbeds
Airbeds enable you to control the softness and firmness of the mattress as per your wish. Thus, you can use it for sleeping keeping it soft and while dressing or making the movement you can keep it firm.
Foam Mattress
One of the advantages of foam mattresses is that they can mold according to your body. However, moving out and shifting can be difficult as your body sinks into it.
Spine Fracture Treatment in Chennai
Dr. Vignesh Pushparaj is one of the top spine surgeons in Chennai. He is highly qualified, experienced and has treated a countless number of patients with spinal cord fractures and other problems. You can get world-class spinal fracture treatment and the best advice regarding mattresses from the doctor. Contact us for more details.