1. Back and neck pain management
Back and neck pain are second most common cause for patients to visit a doctor after common cold. Most of the patients with back and neck pain doesn't need any form of surgical intervention. Most of the patient's problem will be muscle related. They improve with conservative management and supportive treatment such as
Physiotherapy and exercises
Medications
Ergonomics adaption
Injections
RF ablation
How to prevent back and neck pain: 
Regular physical activity- Exercise, aerobic exercise, walking or swimming (keep the muscles in our neck, back and abdomen strong and flexible).
Proper weight Lifting- we have to lift weights with legs, not by our back, not to bend over to pick things. Have to Keep our back straight and bend our knees.
Weight reduction. 
Posture maintenance
No Smoking (smoke/ nicotine cause spine to age faster than normal).
Cervical spondylosis is  arthritis of the neck joints, happens because of the wear-and-tear changes that occur over time in spine. It is extremely common. More than 50 percent of
people above the age of 60 are affected. It will causes pain and stiffness in the neck. In most patients, cervical spondylosis responds well to conservative treatment that includes medication and physical therapy.
Cervical Spondylotic Myelopathy (Spinal Cord Compression) happens in neck when the spinal cord is compressed due to the wear-and-tear changes/ disc prolapse that occur in the spine.
Symptoms
Normally symptoms develop slowly and progress steadily over several years.
Tingling or numbness in the arms, fingers, or hands
Weakness in the muscles of the arms, shoulders, or hands.
Difficulty in grasping and holding on to items.
Imbalance during walking. (Difficulty in walking/ Drunkard gait).
Loss of fine motor skills (Difficulty with handwriting, buttoning your clothes, picking up coins, or eating with hands)
Pain or stiffness in the neck.
If the patient reaches out to a spine specialist with in 6 weeks. Plan of management will be conservative. But if the patient has neurological symptoms such as numbness, weakness, loss of power etc. then we may need to plan for surgery. List of surgeries provided are
Anterior cervical discectomy and fusion
Posterior cervical decompression and fusion
Occipito-cervical fusion
C1 C2 fixation
Surgical plan varies depending on the location of the spinal cord compression.
It can be prevented by adequate hydration, routine core strengthening and by maintaining the ergonomic posture.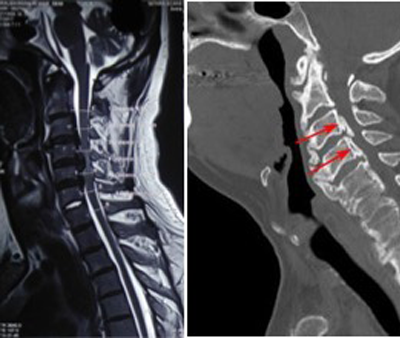 Cervical spondylosis is the most common type of progressive disorder that affects the neck during aging
Surgery for spondylolisthesis is the most common surgery in our specialty, which can be done as a minimal access/ key hole surgery.
Spine fractures are more serious than the fracture of the extremities. It needs emergency attention because these fractures can damage the spinal cord.
All the patients with disc prolapse doesn't need surgery. Only 3-4 out 100 need intervention (Injection/ Key hole procedure)
Spinal tuberculosis is common after Lung tuberculosis. Most of these patients need Specialist supervised medical management.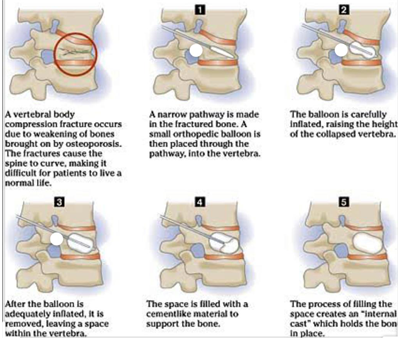 It is common in postmenopausal and geriatric population. Can be treated with day care/ percutaneous procedures.
It is common in female children, it can be corrected safely with present scientific advances and our surgical expertise.
Tumor spread to spine needs intervention to maintain the quality of life than tumor curative treatment.
It is common in female children, it can be corrected safely with present scientific advances and our surgical expertise.
Assistance
A small river named Duden flows by their place and supplies it with the necessary regavelialia. It is a paradise.