Spine Care Specialist
Consultant Orthopedic Spine Surgeon, Chennai, Tamil Nadu
He is an expert in key hole spine surgery (MIS), scoliosis Correction (Spine deformity / Hunch back) and Spine Oncology (Spine tumour / Vertebral body tumours & Intradural tumours)
Spine Care
Consultant Orthopedic Spine Surgeon, Chennai, Tamil Nadu
He is an expert in key hole spine surgery (MIS), scoliosis Correction (Spine deformity / Hunch back) and Spine Oncology (Spine tumour / Vertebral body tumours & Intradural tumours)
Your wellness is our focus. We aim to provide safe, high-quality cost-effective and state-of-the-art, operative and non-operative management for spinal disorders.
National & International Fellowships
He had done both National and International Fellowships in Spine Speciality.
ASIA PACIFIC Long Term Fellowship
AO spine ASIA PACIFIC long term Fellowship.
(Park Clinic, Kolkata)
Fellowship in Spine Surgery Certified by International society for
Orthopaedic centre.
(Sint Maartenskliniek, Netherlands)
Chronic Pain Management
He has done Fellowship in Chronic Pain Management also. He is one
among the few spine specialists with both Spine Surgery & Chronic Pain
Management Fellowship.
Our Treatment Services
Treatments done at Anaamalai Ortho & Spine Centre, Chennai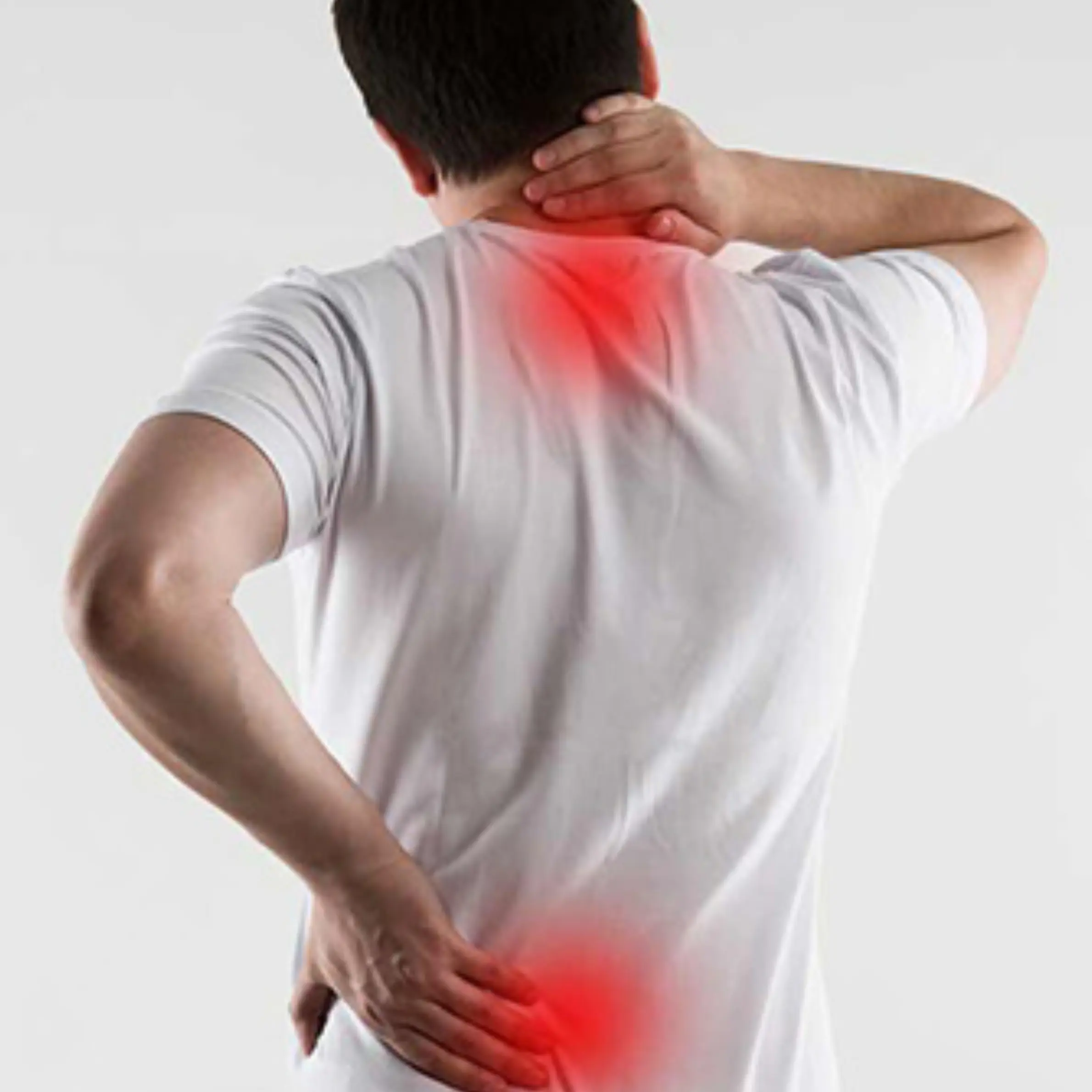 Back & Neck Pain
It can be prevented by adequate hydration, routine core strengthening and by maintaining the ergonomic posture.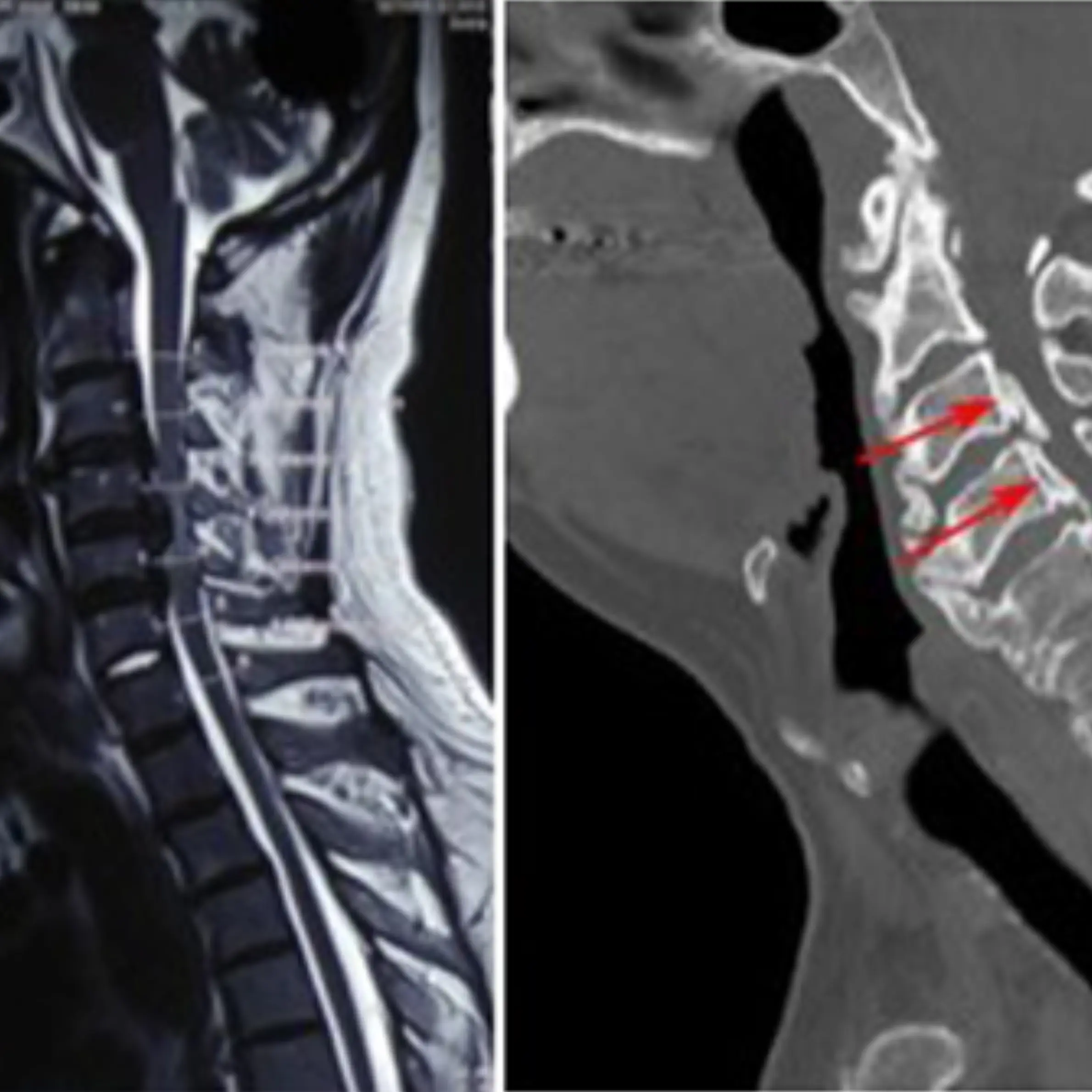 Cervical Spondylosis
Cervical spondylosis is the most common type of progressive disorder that affects the neck during aging.
Scoliosis
It is common in female children, it can be corrected safely with present scientific advances and our surgical expertise.
Spine Fracture
Spine fractures are more serious than the fracture of extremities. It needs emergency attention because these fractures can damage the spinal cord.
Microlumbar Disccectomy / Tubular Disccectomy
Injection Procedures in Spine
Selective Nerve Root Block (SNRB) in lowback is given to relieve radiating leg pain along the course of a particular nerve which had got pinched due to prolapsed disc.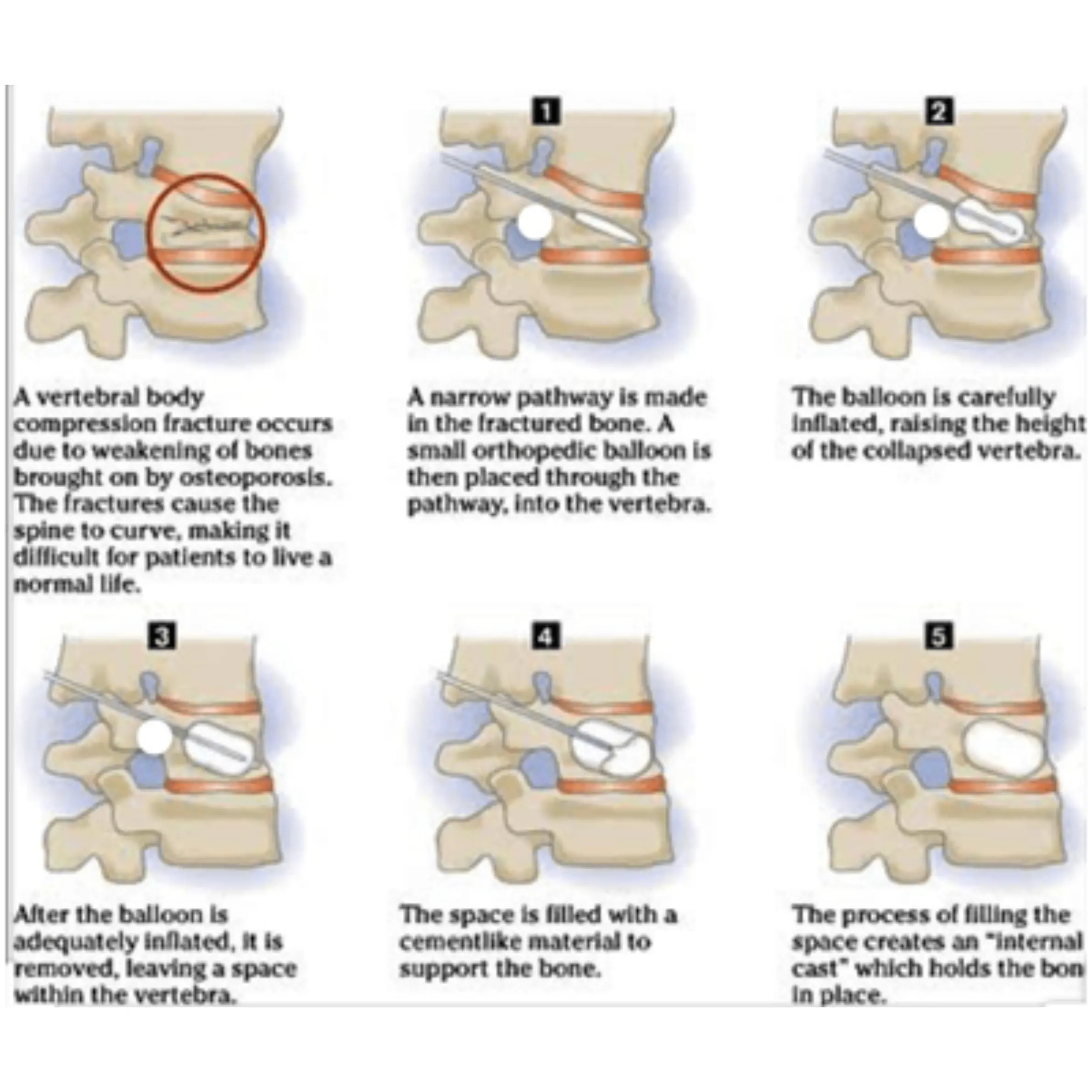 Osteoporotic Fracture
It is common in postmenopausal and geriatric population. Can be treated with day care/ percutaneous procedures.
Spine Tumour
Tumor spread to spine needs intervention to maintain the quality of life than tumor curative treatment.
Best Spine & Neuro Specialist Doctor in Chennai, India
Spine, joints, and ortho issues can affect anyone in varying degrees at some point in life. Apart from significantly lowering one's quality of life, Orthopaedic issues can also affect the peace of mind. However, most bone, joint, and spine issues are easy to fix with expert medical advice and interventions. If you're looking for the best orthopaedic doctor in Chennai, India you need to look no further. You have arrived at the right place with the best medical expertise, updated knowledge, and technologically advanced; to help treat all kinds of the spine and orthopaedic issues. Dr. Vignesh Pushparaj
specializes in all ranges of Orthopaedic and spine problems. He will help you achieve freedom from joint and spine-related issues; by providing a healthier lifestyle and a better quality of life.
We have a specialist who is one of the best Spine Surgeon Doctors in Chennai, India. Who can deliver all the expert advice, care, and interventions you need. He will help you to achieve an excellent pain-free quality of life. We will diagnose and treat the entire range of Orthopaedic and spine-related problems with our leading spine and ortho surgeon, Dr. Vignesh Pushparaj, and the latest technology, tools, and trained technicians. Our lead surgeon specializes in all kinds of ortho and spine interventions and surgeries ranging from simple bone fractures to complex spine and joint issues.
With the vast range of treatment options and strategies for spine and ortho issues, at our Centre, you can also access the best spine doctors in Chennai. Who will help you recover from significant spine and joint problems? Centrally located in Thiruvanmiyur, our clinic is easy to reach if you're looking for the best Orthopedic spine specialist in Chennai, India closer to where you live. Ortho and spine-related issues are easiest to cure if they are diagnosed and treated early. If you're suffering from any bone, joint or spine-related problems, visit us today.
With access to 24-hour emergency assistance.
Your wellness is our focus. We aim to provide safe, high-quality, cost-effective and state-of -the-art, operative and non-operative management for spinal disorders.
Back surgery is a significant medical procedure that can provide relief for individuals suffering from chronic back and neck pain. However, it is not without its challenges, and understanding the potential pain associated with different back surgeries is essential. In...
Gallery of Annaamalai Ortho & Spine Centre, Chennai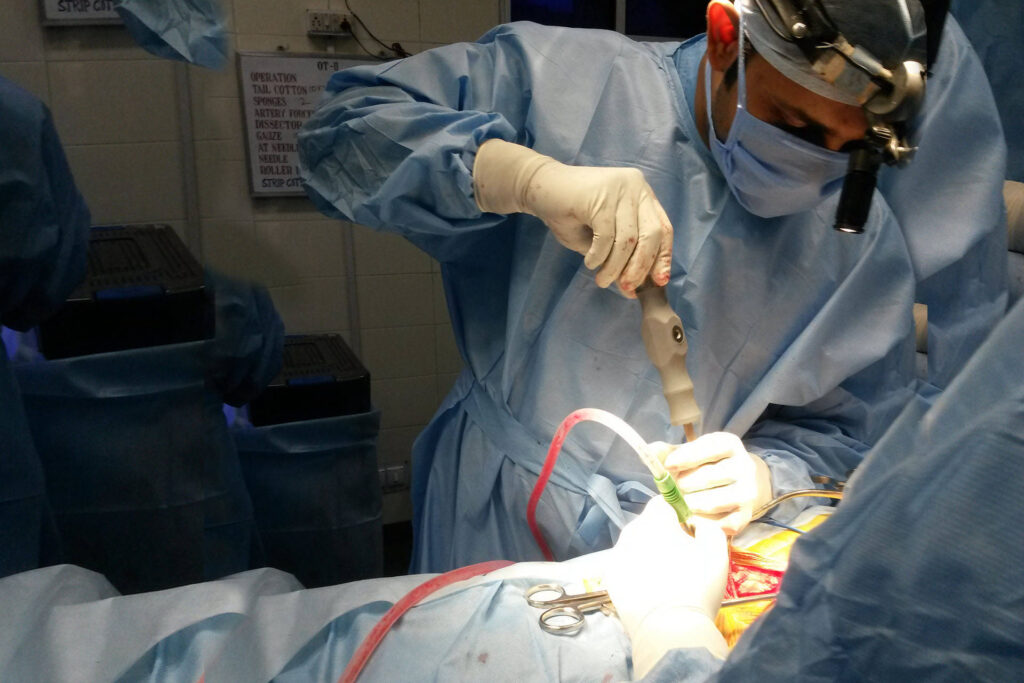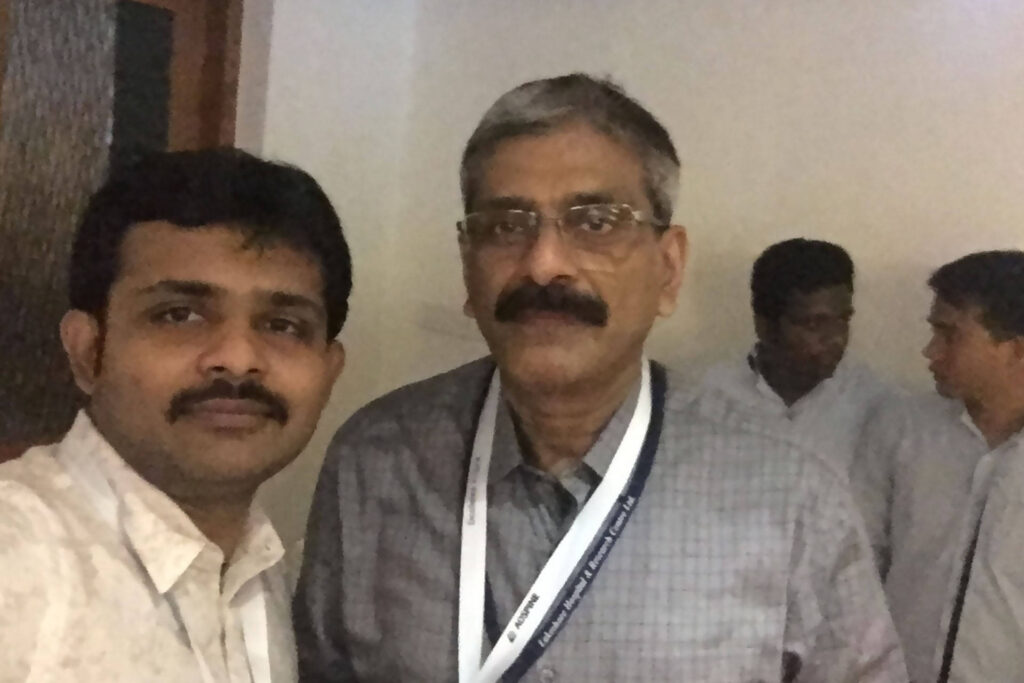 I had problem of L4-L5 disc prolapse, I was unable to walk for more than 2 months.
I tried everything like traction, rest, physical therapy, epidural steroid injection. I was unable to stand properly, then I visit vignesh Sir, he suggests me to go for surgery and ensured me that on same day of surgery. i will stand properly. Then I underwent surgery. I was able to stand & walk on same day of surgery. Till now I don't have any problem. I had best experience with Dr. Vignesh Sir. he was so polite.
Best Orthopedic doctor who understands patient's problems and interacts well with patients. Also, doctor gives timely response and solves all patient queries prominently and patiently.
Dr. Vignesh Pushparaj is professional and amazing in his field. He is the one of the best doctors I have met in recent times. He is highly recommended.